Create a beautiful Fused Glass dish in stunning colors
Welcome to Studio 2! You'll be signing up for our Fusing 101 workshop, which is our most popular experience! This course runs for two hours and is given in a small group setting of 2-6 people. First, we'll go over a little bit of health and safety protocols. Next, we talk about our tools/materials, and the fusion process. This is followed by some practice cutting the glass. Finally it's off to the design phase which becomes your final project! Our goal is an 8x8 square plate of your own design. Once the fusing and slumping process is completed you are welcome to come back to pick up your project, or it can be shipped for an additional fee. Classes are held on: Thursday nights at 6pm and Saturdays at 4pm. This is perfect for anyone ages 10 and up. No experience necessary!
Show More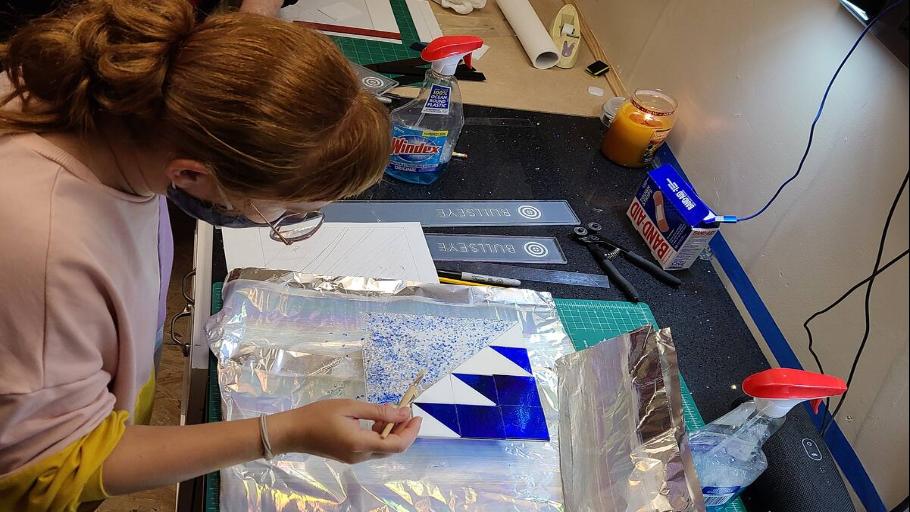 Not logged in. Please login.
Login